Winnipeg, Manitoba Dental Staff
While Dr. Bharat Singh Dulat has been the pioneering force and founder of Dental Designs, our staff members have been handpicked as much for their professional qualities as for their personal ones. People with ability abound, but how they reach out with that ability and make a difference is what makes Dental Designs a truly responsive and hospitable environment for dealing with all your dental needs.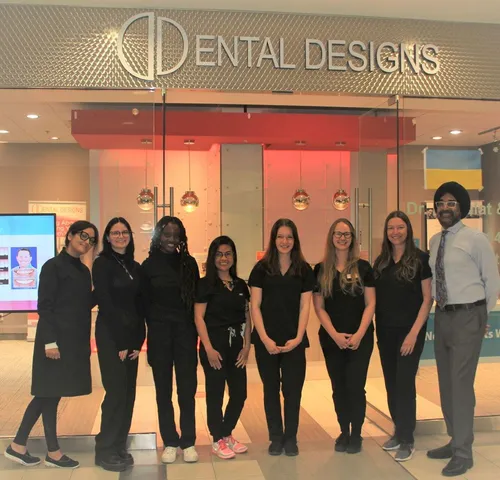 Transparency is crucial to us for we truly believe that every patient should have all the information at their hand in order to make a truly informed decision about their health. Hence we have a highly trained and dedicated staff whose only job is to educate and assist our patients to thoroughly understand all of their treatment options and costs associated with their treatment. It is our privilege to be working with some of the most dedicated individuals in this field and a joy to have them serve the needs of our patients in such an enriching way!
Dr. Bharat Singh Dulat
Winnipeg, Manitoba Dentist
Dental Designs
Dentist/Owner
The number one thing that people say about Dr. Dulat is, "I can't believe how much time he spent with me!" But that is Dr. Dulat's love of education shining through as he takes great pain to explain everything in great detail and make sure patients understand exactly what is happening in their mouths.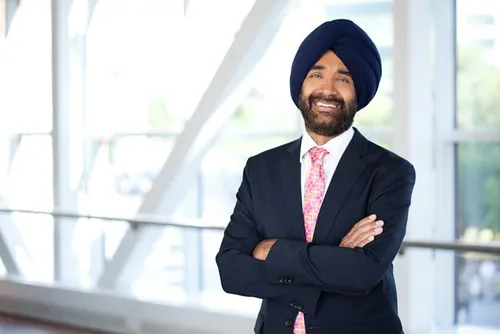 Dr. Dulat graduated from University of Manitoba's Faculty of Dentistry and has been in private practice since then. He is a man who believes that his dental degree was only the beginning of his education as he actively seeks to keep himself abreast with the latest in the field.
With two full time dental practices and over 2000 hours of continuing education from some of the most renowned masters of cosmetic and implant dentistry, it is not surprising that Dr. Dulat's collective knowledge and skills are sheer magic!
Dr. Dulat is a:
1. Fellow of the International Team of Implantologists
2. Fellow of the International Congress of Oral Implantologists
3. Preferred Invisalign Provider
4. Member of the American Academy of Cosmetic Dentistry
5. Level 4 Pankey Institute for Advanced Dental Education, Florida
6. Co-ordinator of the ITI Manitoba Chapter Study Club

He has achieved:
7. Preceptorship in Implantology from University of Texas, School of Dentistry, Medical Center
8. Certificate in Advanced Aesthetic Treatment from UCLA.
Today, his practice is focused on cosmetic, orthodontic, surgical and implant dentistry as he continually travels around the world to study the latest trends in the field. Most of his Cosmetic courses have been completed at the UCLA School of Post-graduate Dentistry, LA. He has also completed the ITI Advanced Surgical Implant course from the University of Switzerland in Berne. But when not designing peoples' smiles (or dental offices), he enjoys adventure travel, climbing mountains or scuba diving with his wife and son. His motto being to always live life to the fullest and helping others do so too.
---
Dr. Monica Arora
Dentist
Dr. Monica Arora, a graduate of University of Manitoba, completed her Bachelor of Science (B.Sc.) prior to entering the Faculty of Dentistry where she obtained her Doctor of Dental Medicine (DMD) degree. She joined our practice in 2011 and has already made a special place in the hearts of the patients who warm up to her calm assurance and patient demeanor. Always one to keep up with the latest in Modern treatment modality, Dr. Arora has taken countless hours of Continuing Education and gears her practice towards comprehensive dentistry. Like her, we too are very excited to have her back in Manitoba and look forward to her being a prominent part of the Dental Designs family.
Angela
Hygienist
Our Green Ambassador as we like to call her, Angela has been part of our team the longest (26 years) and is as integral to our office as to our lives. She ensures everyone uses green products and practices re-cycling. A graduate of the Dental Hygiene program at the University of Manitoba, she too is continually learning new techniques and advancing her skills. Her gentle touch and deft handling are what keep the patients coming back year after year. Angela takes oral health very seriously and will be often found educating patients with tips to improving their overall health. Fishing and golf relax her the most and she loves spending time at her family cottage.
Miranda
Office Manager
Miranda graduated with honours in 2003 from Red River College as a Registered Dental Assistant . She joined Dental Designs in 2013 and oversees the day to day operations of the entire clinic. Her talents shine through when she deals with patients. They love her approachable, bubbly demeanor and her extensive knowledge. She loves to answer their questions and help them feel at ease. You'll most likely find her at the front desk or in the back lending a clinical hand. An outdoors enthusiast she loves camping and fishing and trying new activities with her family.

Star
Registered Dental Assistant
Star graduated from CDI College in 2021 and immediately joined Dental Designs. She enjoys coming to work each day because she loves our patients and enjoys caring for them. Most days you will find her assisting at the back and on occasion upfront at reception. During the summer she likes to play tennis and go running. She also loves to read and volunteer her time at a day camp.

Audrey
Office Administrator
Audrey is spending her time before university honing her administrative skills. Having joined Dental Designs in March 2023, she's the first face you'll see when you walk in. Audrey takes pride in providing detail-oriented care to patients ensuring their experience is enjoyable. When not in the office, you can find Audrey reading a book or listening to music.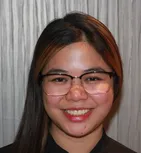 Klarisse
Registered Dental Hygienist
Klarisse graduated with high honours from Toronto College of Dental Hygiene and Auxiliaries in October 2017. She believes that oral hygiene goes far beyond a nice smile. As a dental hygienist, she strives to have a direct impact on helping patients not only feel better about their smiles but also their overall health. Aside from her job, traveling is her passion. She loves trying new things while discovering different places and cultures together with her husband.